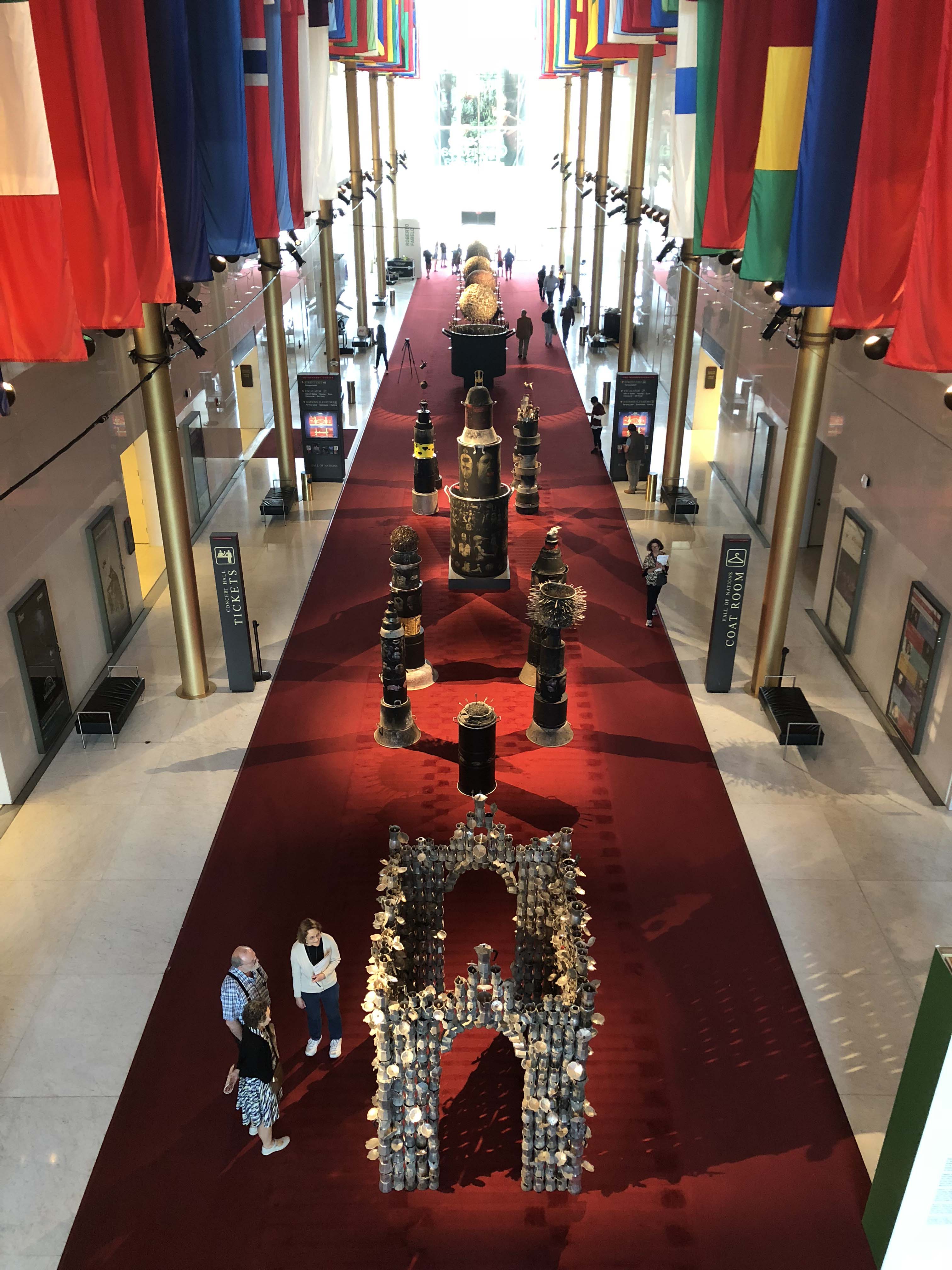 John F. Kennedy Center for the Performing Arts
2018 has begun with a strong presence of Roberto Fabelo's work in several of the most important art fairs in the United States. Fabelo has shown canvases, silks, drawings on metal and sculptures, represented by CernudaArte, a respected gallery of Coral Gables that specializes in modern and contemporary Cuban art.
In February, pieces by Fabelo were exhibited at Art Wynwood, at their new One Herald Plaza location in Downtown Miami. Presented by Art Miami LLC, the fair attracted more than 25 thousand visitors this time. And then, from April 12th to 15th, Fabelo participated in Dallas Art Fair, which takes place each year in the heart of the art district in that city, and offers art collectors and professionals the opportunity to connect with a rigorous selection of modern and contemporary art presented by leading galleries in the United States and in the world.
Coming soon, from May 3rd to 6th, CernudaArte will display a stand at Art New York. This 2018 edition will show the selection of 85 galleries, with works by 1200 artists, including those who will exhibit their works in Context, dedicated to cutting-edge talent, emerging or mid-career artists. Art New York will begin with an exclusive event, by invitation, only for collectors, art advisors, curators and the press, who in a more intimate setting can evaluate and make decisions.
But undoubtedly one of the most important moments in this first half of the year will be the presence of Fabelo's work as part of the Artes de Cuba festival, at the Kennedy Center in Washington DC. The Festival has a complete program that also includes dance, theater, music, and cinema. The selection of the participants was made by Alicia B. Adams, Vice President of International Programs and Dance at the Kennedy Center. Juan Delgado acted as the advisor for the visual arts.
Cafedral / Instalation / Coffeemaker of aluminium and mirrors / 2003
Installations will be presented by seven Cuban artists, two of them not resident on the island." Manuel Mendive, Esterio Segura, Roberto Diago, Emilio Pérez, José Parla and Celia Ledón will also exhibit their proposals, some of them made especially for the Festival.
Four installations by Roberto Fabelo will fill the Nations Hall on the main floor, including Mundos (2005-2018), Torres (nine metal towers intervened with drawings, 2005-2018) and Cafedral (2003-2017). Ronda Infinita (2015), previously shown at the Fortress of San Carlos de La Cabaña during the 12th Biennial of Havana, will also be exhibited.
Round / Instalation / 2015
In other matters, Art Pulse Magazine will dedicate the cover of its next issue to Fabelo and will include a text signed by the writer, editor, curator and artist Paul Laster.